Me at cousin Tony Ansett's wedding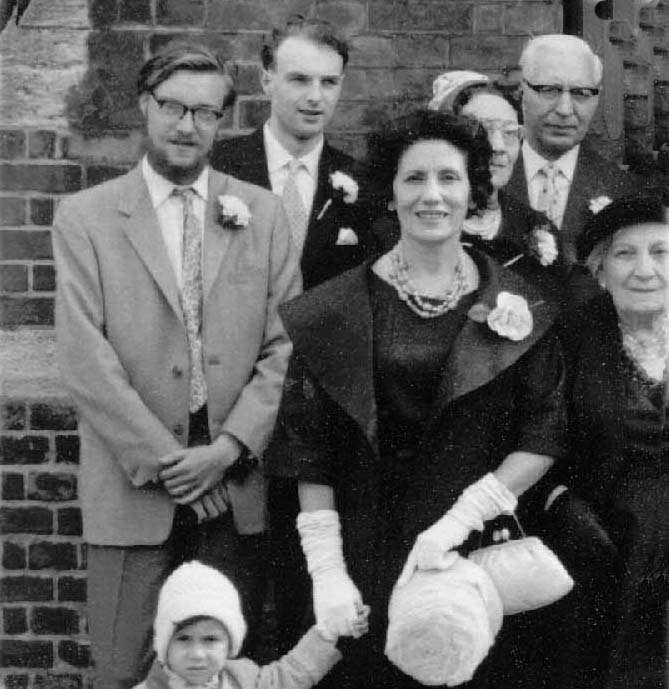 I'm not sure of the year of my cousin Tony Ansett's wedding to Mae. I think it was 1963 or 64, so I am about 21 here. The balding man with glasses is the bridegroom's father, my uncle Frank Ansett. Peeping out from behind the hairdo (hat?) of the woman in front is my mother, then about 53. The short woman on the extreme right is the bride's grandmother and I think the man behind me is Best Man. I don't know who the remaining woman is, or the child. This is only a small section of the photo. The part not shown here features the bride and bridegroom and others. I will put the whole of it up if anyone asks.
I used to think that this was the last photograph of myself or my mother taken before 1972 that was still in my possession, but I have recently (2005) discovered one of myself that was probably taken a few months later. It's listed next in the index of photos.